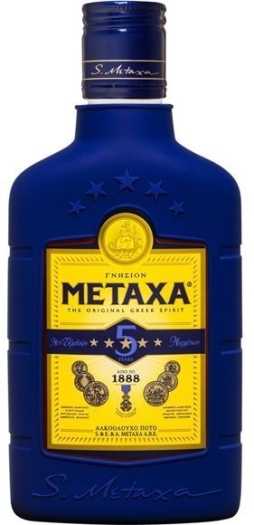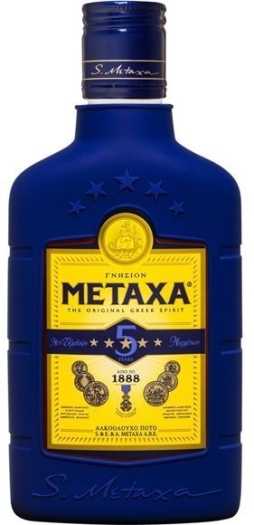 Zoom
18+

Excessive consumption of alcohol is harmful for your health
Product images are for illustrative purposes only and may differ from the actual product
Tatarstan Duty Free
At the airport it is €1.40 more expensive
Product Description
Where to pick up
Metaxa — is a Greek brandy, recipe a for which was created in 1888. It includes grape brandy, wine and herbal mixture. Rich sweet fruity flavor is achieved by the wine that was produced of dried sweet and fragrant grapes. The distillate of this wine ages in oak barrels for three to thirty years, aftre that it is mixed with Mellow Muscat wine, a traditional infusion of herbs and spring water. This blend ages for three years and then is filtered at a temperature of -6 ° C. The spirit gets its precious golden color; the aroma is intense, with hints of orange blossom, rose petals and apricot. The taste is rich and deep, with bright accents of flower honey, oak, vanilla and almonds.
Consist:
Alcohol, Muscat wine, wine distillate, herb extracts, caramel colour.
Show description
Pick up the goods you have chosen at Kazan airport "Tatarstan Duty Free". You need to give your pre-choice's number or your name to collect your purchase.